Proceed Innovative recently hosted a Google Partners Connect seminar that covered the best digital marketing practices for professionals in the healthcare industry. As more consumers are turning to online search to find the products and services they need, including healthcare, it is very important for professionals in this industry to utilize good digital marketing practices to grow their business online. The following is a summary of the best healthcare marketing practices as presented by Google.
If the digital marketing strategy for your healthcare business is not producing the type of results you want, contact our professionals at
Proceed Innovative
. We are a digital marketing agency that has experience working with clients in the healthcare industry. Our online marketing experts will help form and implement a digital marketing strategy that will improve the ROI of your website.
Changing Consumer Behaviors
As mentioned above, consumers use online search to find any product or service, and they do these searches across all devices from smartphones to computers. There are now more online searches done on mobile devices than any other device which has led to some changes in consumer behavior that healthcare professionals must be aware of:
· Constant access to so much information online has caused consumers to have higher expectations.
· Consumers do research to be informed and they are always aware of their options.
· Consumers don't engage with a business until they are ready.
How Digital Marketing Can Help Healthcare Professionals
According to Google, consumers look at an average of 12 resources before visiting a doctor's office or hospital. Not only are they researching different healthcare facilities, but they are also looking for information on their conditions. They want to know how their condition started, if it is contagious, symptoms to look out for, and the experience of others with the same condition. To find this information, consumers often watch videos, read healthcare blogs, and read reviews from patients of doctors and healthcare facilities. They often choose a healthcare service provider that has a strong online presence and good user experience, as well as great reviews from their patients.
In order for healthcare professionals to increase their online presence and reach their audience, they must consider the following:
Reaching the Right Customers and the Right Time:
This has been a major point of emphasis from Google. Online search has changed consumer behavior so that they now go through multiple steps before making a decision. It is important for healthcare professionals to understand this journey and know how to reach consumers at the right moment in this journey.
Importance of Healthcare Videos:
Many consumers consult healthcare related videos to learn more about an illness or medication. In fact, healthcare videos are among the fastest growing content segments on YouTube.
Consumers Value their Health:
Consumers will always be concerned about their health and therefore, will always make health related searches. Healthcare professionals must remember that consumers want to feel empowered in their research and they want relevant information immediately.
Online Search Opportunities for Healthcare Marketing
Another important point of emphasis from Google is the search path of consumers before they make a decision. When it comes to healthcare related searches, consumers typically start with search terms that don't include brands or company names. For example, someone may search their symptoms to see what illness or condition they may have. When they are ready to make a decision, they typically search for brands that provided them with the information they were looking for. This makes it important for healthcare professionals to reach consumers at this stage by providing them with the information they are looking for on their search path.
Mobile Healthcare Searches:
The rise of mobile search has changed consumer expectations. Consumers care more about a company's intent and value to them, as well as the immediacy of the information they need, than about loyalty. Google presents the following statistics to show the importance of mobile search to the healthcare industry:
88% of patients find a healthcare facility through online search.
60% of these searches are done on mobile devices.
41% visited a website
86% of patients say that mobile search played a role in their decision.
30% consulted ratings and reviews.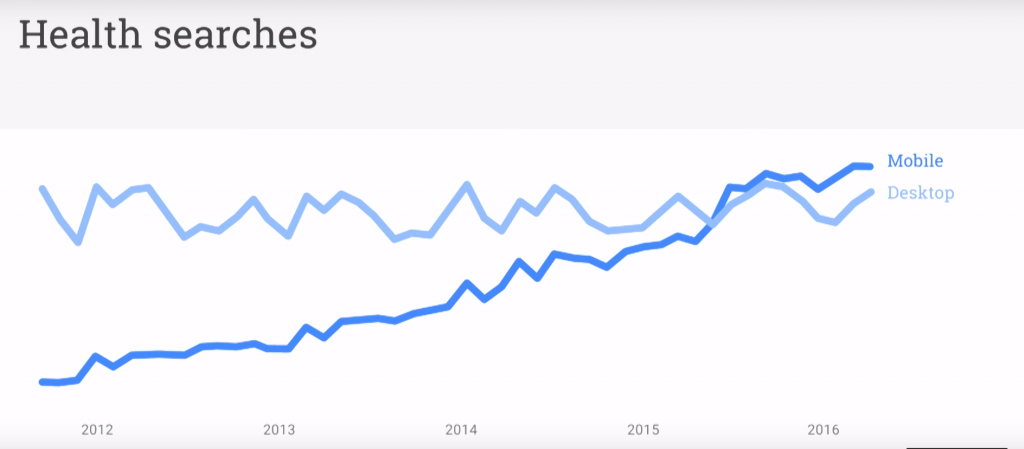 "Near Me" Searches:
According to data from Google, the amount of healthcare searches that include the phrase "near me" has gone up exponentially over the last several years. The immediate results of "near me" searches and the number of choices makes your consumers feel empowered. It is very important, especially for hospitals, to make sure they appear in these search results so people can find them quickly in an emergency.
Importance of Video in Healthcare Marketing
As mentioned earlier, videos are a big part of the consumer's search journey when it comes to healthcare related searches. The following statistics show just how important healthcare content is on YouTube:
Over 3 million searches related to healthcare are done on YouTube each month.
56% of patients search YouTube for their health-related concerns.
Consumers watch at least 5 videos or more when researching hospitals and healthcare facilities.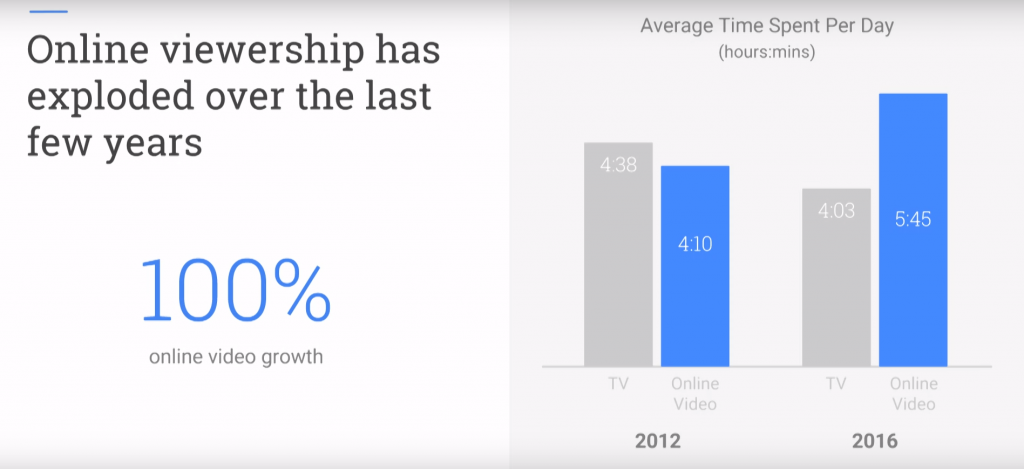 Those searching YouTube for healthcare related videos watch the following types of videos:
50% of patients watch videos about treatments and procedures
48% watch videos about symptoms
48% watch videos about medical technology and innovation
43% watch reviews of hospitals and medical professionals
Clearly,
video marketing
is a crucial component of a good healthcare marketing strategy, so it is important to either implement a video marketing campaign, or adjust your current campaign. The following tips can help you better engage with consumers through video:
Take Stock of your Existing Videos:
If you have videos about your company that include patient testimonials, figure out how to best utilize them on YouTube to reach your customers.
Create a Targeting Plan:
Try to determine the intent of your customers as they search for your videos and develop a plan of action based on their intent.
Know Top Searches:
It is very important to know what searches consumers are using within your industry. Working with a Google Partner like Proceed Innovative can help with this.
Navigate your YouTube Inventory:
Work with your Google Partner to ensure that your video channel on YouTube is easy to navigate. Remember, consumers want their search journeys to be easy and seamless.
Consider ROI:
You must determine what your investment will be and anticipate the return you will get for your investment.
When it comes to increasing your digital marketing campaign, it is best to work with a professional that has the experience and expertise to help you achieve your marketing goals. Proceed Innovative is a Google Partner that adheres to Google's best practices in online marketing, and we have experience working with clients within the healthcare industry. You can contact
Proceed Innovative
by calling (800) 933-2402 to learn more about how we can help with healthcare marketing.
You can read the complete summary on this Google Partners Connect presentation:
Digital Marketing in the Healthcare Industry: Google Partners Connect Presentation
.